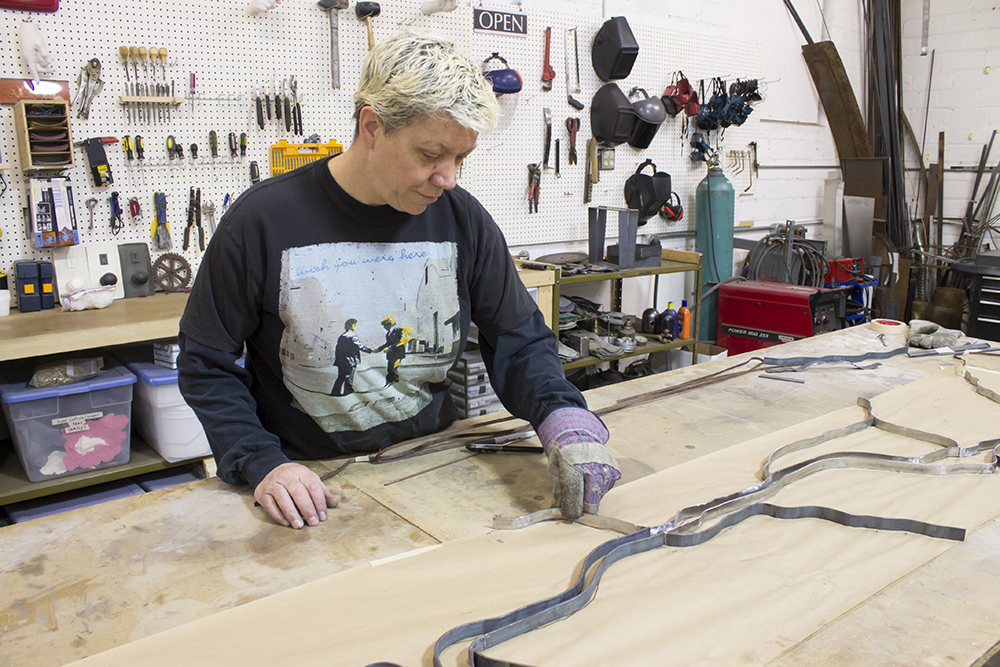 Sue Latta welds, grinds, casts, cuts and pours an assortment of materials in her downtown Boise warehouse studio. Finding inspiration in women who break the rules (like Kiki Smith) and Bob Dylan lyrics, Latta's work is strong, luscious, and saturated. She generates an income through cobbling together multiple artistic endeavors, such sculptural installations, public art projects, and teaching.
Latta's ongoing quest to find the right formula for financial independence is a common challenge for full-time artists, but it is a path she is compelled to follow. This week Sue Latta talks briefly on the ups and downs of being an artist.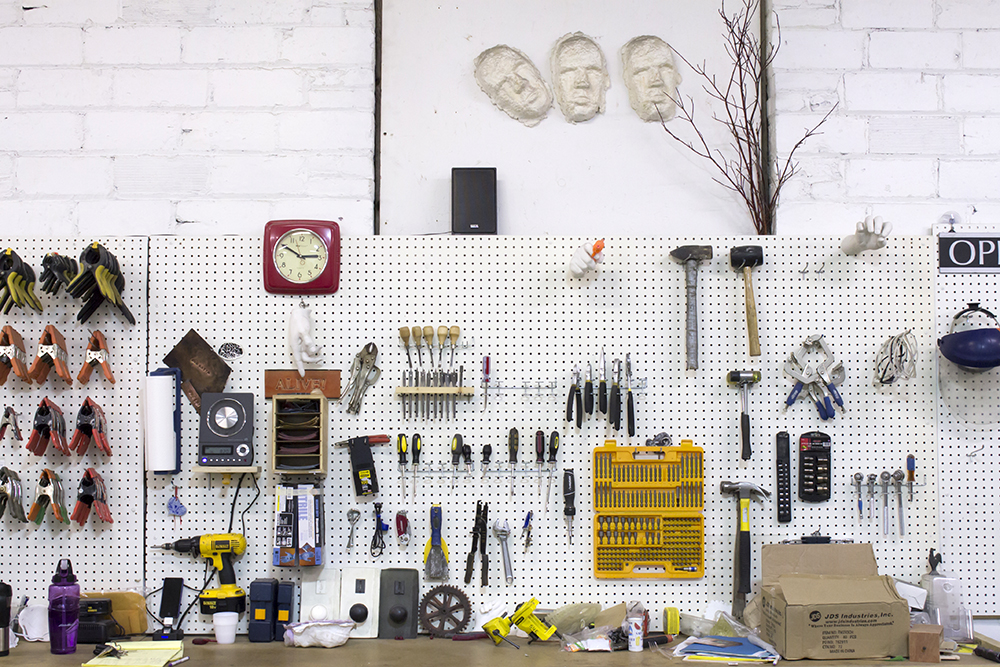 What is your preferred medium?
I work in mixed media, so I work in metals, cast metals, wood, plastics, paper, image, text, and light. I think of myself as a relief sculptor though, because primarily the work that I do hangs on the wall, but it it's sculptural in nature.
I started as a photographer which really is as flat as it gets, but I think I got kind of bored with photography and started taking sculpture seriously. I was a sculptor for many years and then realized that I really liked the image, so I created a hybrid of image-based sculpture. That way, I could accommodate all of the things that I like do.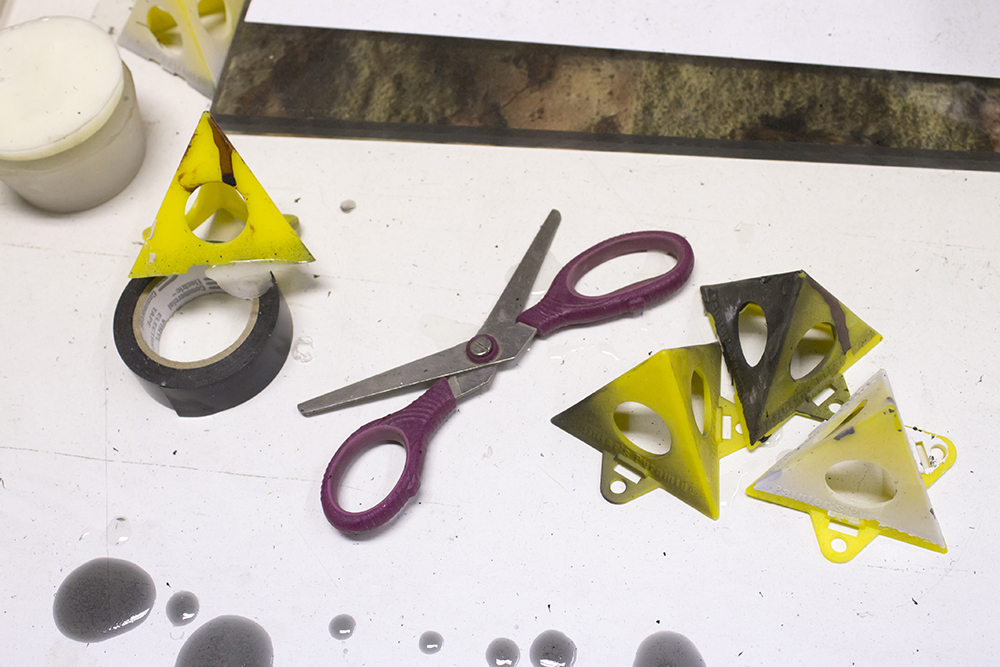 Do you work in this space every day?  What does your typical work schedule look like?
I teach on Mondays, and then I'm here at the studio Tuesday, Wednesday, Thursday, and Friday. The weekends are kind of hit or miss. Sometimes I'm teaching workshops here, sometimes I'm working on my art, and sometimes I'm taking days off.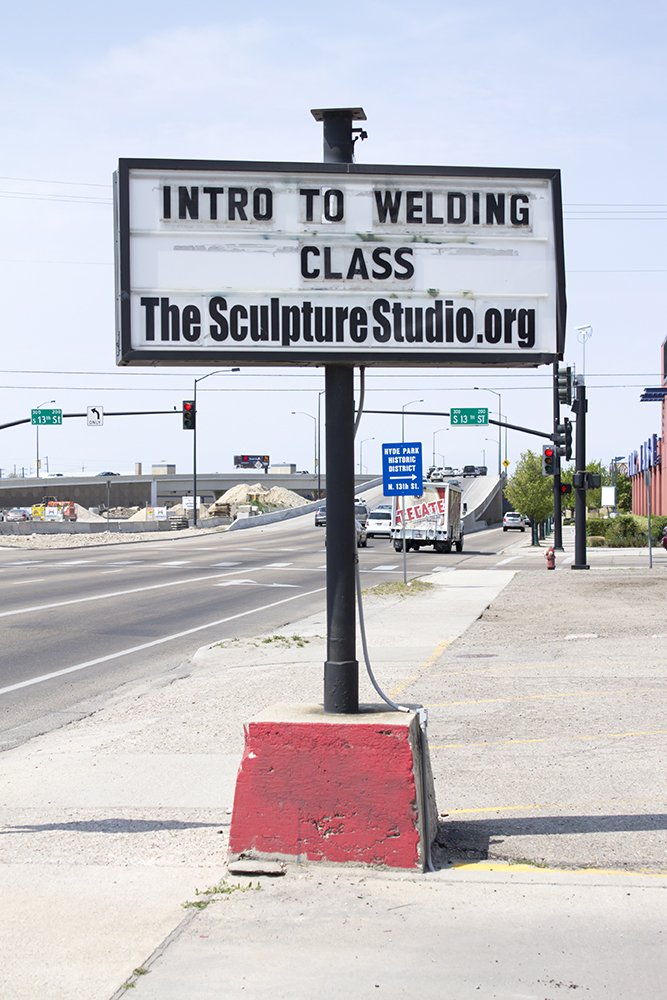 Would you say you are able to make a living as a full time artist?
My primary income is from teaching, more so than from selling art. Given that I teach in my area, I'm not sure how to categorize that. I don't make a living only from selling art.
You are able to actively maintain and support your art making practice though?
Yes, of course. I just had a show in April, I have a show in June, a small show in October, one in January, two in February, and one in the coming October. I basically have seven shows in the 2015-2016 seasons. With that being said though, who knows whether I will break even with any of them?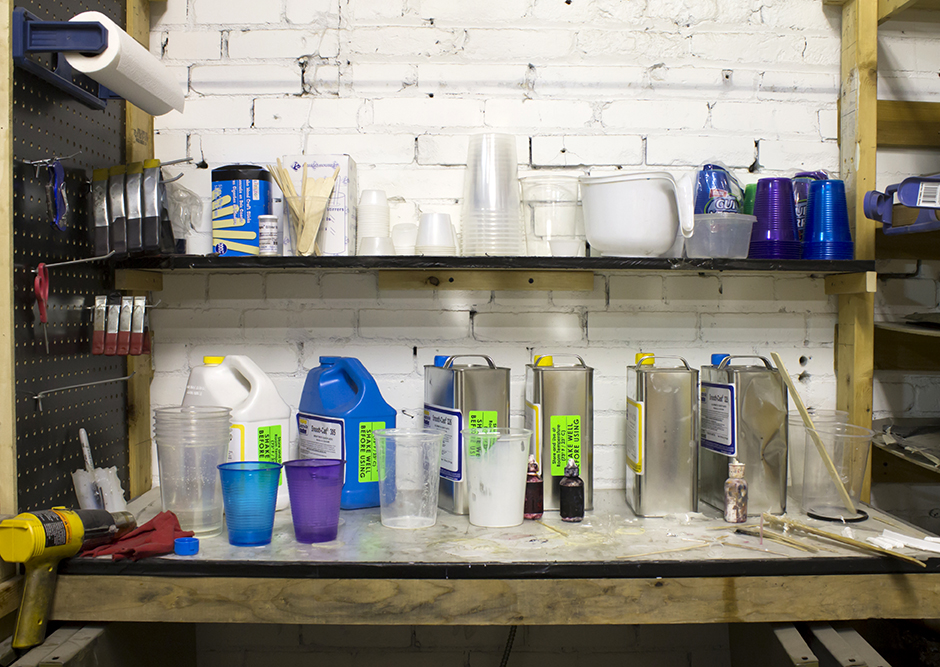 Do you consider the art community thriving for artists here in Boise?
I think that there is a lot of really great stuff going on and there are really great artists here, but there is not much of a market. I'm not sure that I have found my audience. I think that I could be making more money, if we are talking about making a living as an artist. The audience or market or collectors don't seem to be here in Boise, at least for my work.
Are there any resources lacking for you here?
There's not much in the way of a gallery scene here. There are a few co-op galleries that have popped up that are filling that need. There's VAC and the co-op galleries, but there's just not much in the way of galleries. I'm not really sure what that would look like, because I think the market doesn't support it here. Galleries don't seem to make it unless it's a frame shop, a bar, or something else that pays the bills.
In part, we've spent a couple of generations creating visually illiterate people by taking art out of schools and demeaning art as a practice in our culture. Also, Boise is a community with a lot of money, but it's very conservative money. Media has something to do with it too. It's become so easy for anybody to take a picture or buy art from Ikea. Popular culture has devalued what the artist does. People have this expectation of what things are going to look like. The art that they want is the same kind of thing that they've seen before. So, new and innovative isn't what people are really looking for. Anything that is challenging is hard, and that just plays into this being a conservative market.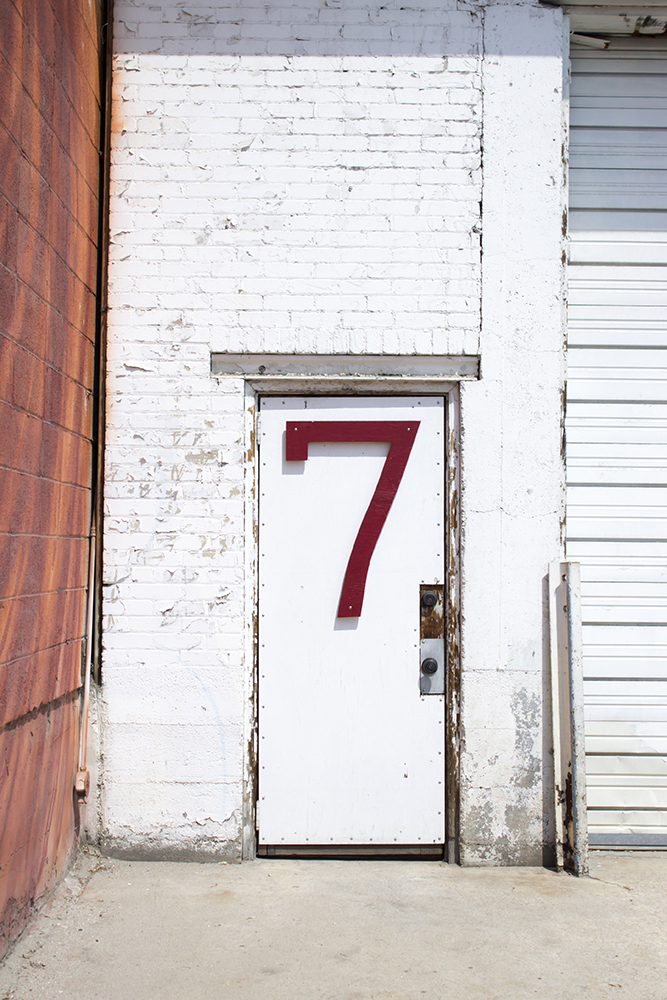 Are you selling work now and where do you find the outlets to sell?
I do sell some work, I have a couple of collectors, and I do get some commission work. I'm not really sure because sales are random. The art sales are so few and far between and it's such a random mix of people. I have moved in the last few years towards work that is not so deep, dark, dour, or scary to people. For one, because I want to, and another thing is that I don't want to own it all when I'm dead. I've brightened it up some and it's more fun, I'm making work that is more fun and more fun for me to make and less hard and heavy.
What keeps you in Boise with the limited market?
Well, I'm planted here. My wife owns a business and I have kids and grandkids here. This is where I live and where I will probably die.
What keeps you making work?
For many years, I said that this is the thing that I can't not do. That is the truth of it. It's somehow innate in me that I am a maker. Whether I'm making or building hardscape for my yard, building bunk beds, or making art. I am always making something. It is the thing that is always in me and I can't help it.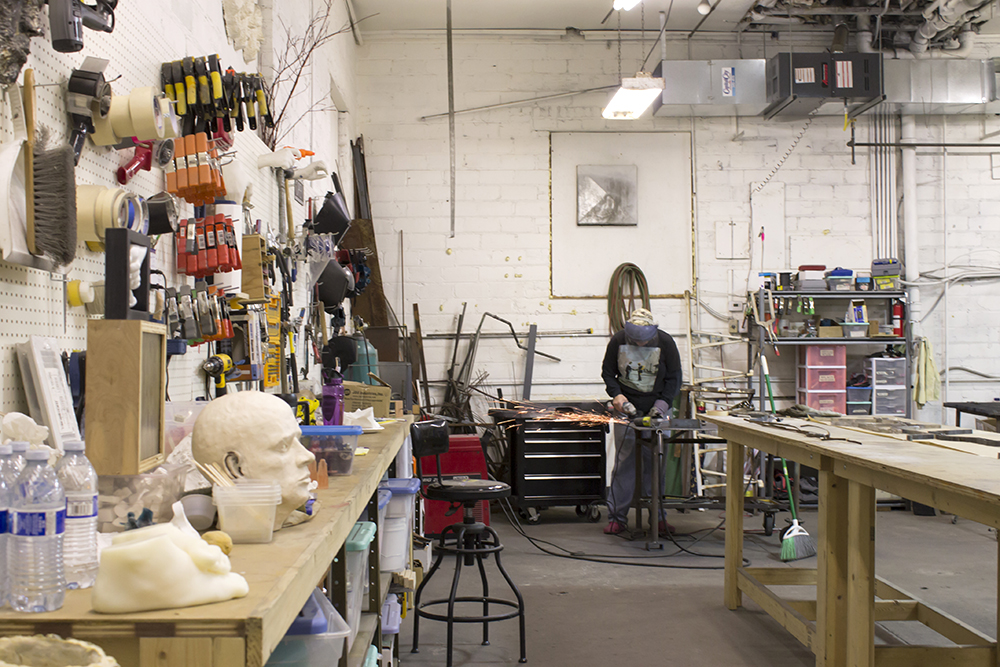 Where do you find inspiration for making all of these things?
It's a good question. I think everywhere. I am one of those kinds of people that are constantly in awe of the world. Like driving down the freeway and you see that big puddle in the freeway interchange, I get excited about that, how interesting the reflections, the cracks in the sidewalk, or any urban ruins. I get inspired by music, movies, and just everywhere. I am in awe of the world around me.
Do you have any inspirational words for other artists?
Perseverance is the key. This is not an easy road; you have to hang in there, work hard, and show up. Just keep showing up.
---
Creators, Makers, and Doers highlights the lives and work of Boise artists and creative individuals. Selected profiles focus on individuals whose work has been supported by the Boise City Dept. of Arts & History.