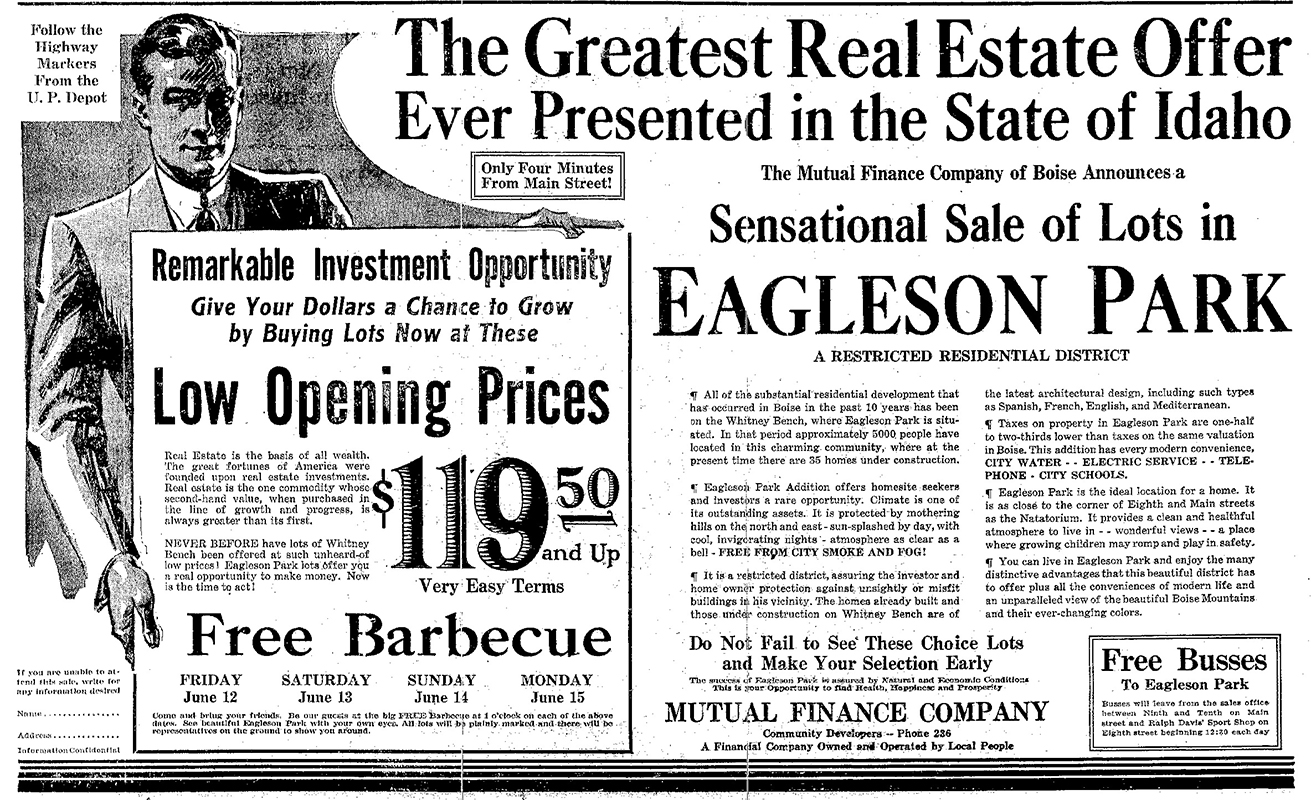 Living in Boise's Vista Neighborhood
By Brandi Burns, History Programs Manager
History is all around. It's in that funny-shaped house you pass by on your way to work, that multi-hued brick on the building downtown or the width of that street you drive down. And each time you notice something new around you, it's an opportunity to ask, "Why is it like that?" Well, right now I'm asking that question about the very place I live: the Bench. For those new to town, the Bench refers to the neighborhood south of downtown that sits on a geologic formation commonly called as the "Bench." My earlier post on tiny houses hinted at my interest in the area, but there is so much more to explore! For now, I'll focus in on my little area—the Whitney Township.