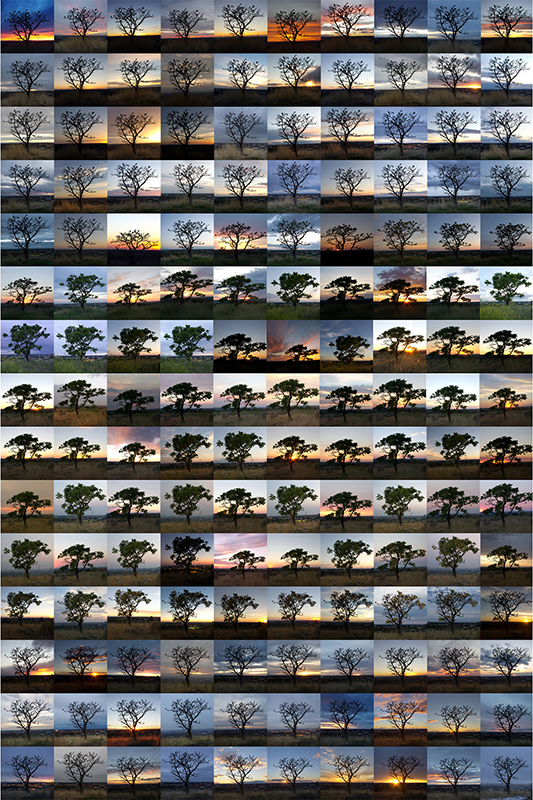 What does Boise look like through the eyes of local artists?
By Karen Bubb, Public Arts Manager
In 2012, for 150 days photographer Ellen Crosby stood on a trail of the Military Reserve above St. Luke's Hospital and photographed the same Kentucky coffee tree at sunset. Recording the same place at the same moment 150 times was her personal way to commemorate Boise's Sesquicentennial. She captured the beauty in the small details of everyday life. Crosby combined these 150 images in a photomontage, which is on view at Boise City Hall, 3rd floor.
This is one of 24 works by 13 artists that the City of Boise purchased in 2014 to add to the Boise Visual Chronicle, a collection of artworks that reflect the diverse expression and concerns of artists responding to life in Boise. The collection originated in 1996 with funding from Greater Boise Auditorium District (GBAD) and then Capital City Development Corporation (CCDC) who purchased work for the collection from 1998 – 2005. Since then, new works are added biennially with funding from the City of Boise's Percent-for-Art program. Currently the collection includes 129 works, valued at $133,650, all by Idaho artists.