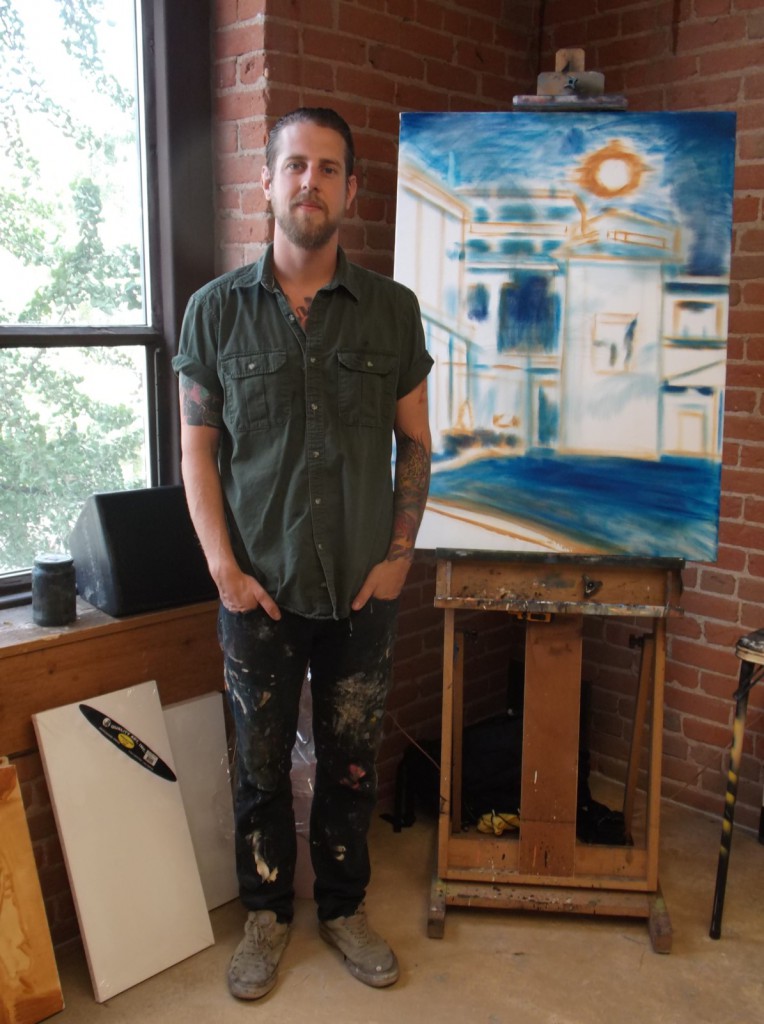 Creative Opportunities Keep Tony Caprai in Boise
by Karen Bubb, Public Arts Manager
After graduating from Boise State University with a B.A. in Visual Arts in 2010, Tony Caprai was on the lookout for chances to practice his craft. He found opportunities on the artist-organized project "Freak Alley," where he collaborated with other artists on a few murals in 2012 and 2013. He also found work creating murals for local businesses in town like The Lift, The Brickyard, The Knitting Factory and The Underground. He also made his own opportunities – such as through apprenticing with Tony Adamson and Sector 17 to hone his painting techniques.